Susan B. -Administrative Assistant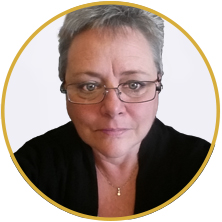 I've been in the industry for 38 years; the first 28 were with Paramount Distillers and the last 10 years have been with Southern Glazer's Wine and Spirits. From the day I joined I never looked back. I'm so grateful for the opportunity I've been given. Southern Glazer's has been a great experience for me. I've gained a vast array of new skills and look forward to putting them to use each day. Plus, I've met so many wonderful people that I'm honestly privileged to call friends.
Each day, I give the sales team information that's vital to helping them help customers. I aid suppliers in our division with reports, sales and any other information they request. Plus, I create sales reports, workbooks, program files, and supplier reports that keep the entire team informed of changes and the performance of brands in our portfolio. Every day, I'm doing something a little bit different. I love that there are challenges that come with the liquor industry that I get to take on every day.
The environment is wonderful, too – it's fast-paced and continually changing. We work hard to stay on top of the industry, but we have a lot of fun doing it. My colleagues are hardworking, dedicated and fun to be around. Everyone in the division works well together and we all strive to make our region a key player within the Southern Glazer's family. With so many good people, it shows that this is a company that takes care of people first.
SGWS takes care of communities, too. They are strongly involved with community service around the U.S. I have always felt it's important to give back, and Southern Glazer's is always willing to step up and make people's lives better.
Working here is such a good experience. I've learned to be up for new challenges, and I'm excited to continue to learn and grow. I genuinely look forward to participating in the growth of this company.