Ernie C. -EVP/GM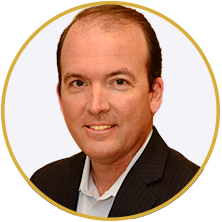 The best thing for me about working at Southern Glazer's Wine and Spirits is that we represent the best brands and work with the best people. I'd describe my colleagues as fierce, competitive, loyal and engaged. We're a bunch of determined winners, honestly.
Another great thing is that Southern Glazer's treats us like people and not numbers. They really do care about employees and go out of their way to engage the organization. And that's true from the very top all the way down. I like to think we have a flat organization where no one is better than anyone else. And that includes me!
It makes our work environment second to none. We have the freedom to fail and learn, along with the freedom to succeed. This has created a culture where people are allowed to think and then act. It also fosters an environment of trust, humility, transparency and accountability.
It's a very different environment from where I used to work. Having worked in the corporate world at other large alcohol brands, I grew tired of that corporate culture. I wanted to come work for a family-run business. This was 12 years ago, and the organization was just beginning to venture into new markets. I saw the potential for rapid growth and made the decision to take a job here. To this day, I still say that joining the Southern Glazer's family was the best professional decision I ever made.