Jen P. - Accounting Manager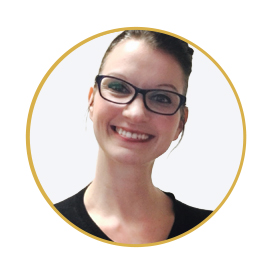 Back in 2006, I got started in the industry with Alaska Distributors. When that spirits company "divorced," I decided that was a good time to change my priorities and find something closer to home so I could spend more time with my young children. I spent two years in another industry after that and I was bored stiff! I took the first available opportunity to get back into the business with Southern Glazer's Wine & Spirits in 2014. Now I've been working with SGWS for about three years.
My job here at Southern Glazer's Wine & Spirits is probably different than in other divisions. I am the Pacific Northwest Accounting Manager. I oversee our GL department, Costing department, as well as Claims & Trade A/P (Supplier AP, Freight, Customs, assessorial). I am fortunate enough to lead a team of eight key team players. We are like a little family. This industry is a close-knit group of people. Most of us in the PNW have known each other for 10+ years through the different distributorships.
I love coming to work every day. The environment is fulfilling. What I mean by that is, when it's time to be serious and get things done, everyone is on task. But we take small moments here and there to enjoy the small things – like holidays or random "national" days of the month – and have a little fun together.
SGWS isn't just a fun company, it does a lot to make a difference in the community. In my location, we do the Columbia Run for Children's Hospital, food drives during the holidays, and more. I think that SGWS makes a difference with their employees, too, by offering training, certification, and by spending the time to invest in the employees. The best thing for me about working at SGWS is knowing that my leadership believes in me.
That's one of the many reasons I stay with SGWS. I love this company, and they have been very good to me. They believe in me, have allowed me the space to grow, to have an opinion and to learn. I love this industry, too; almost every day is a new adventure. The work is never monotonous. And I love the family environment, not just in SGWS FAMILY values, but the family of people who have evolved together in this industry over the years. But the SGWS FAMILY values mean a lot to me as an individual and as an employee of SGWS. My goals every day when I come to work are: Do what is in the best interest of Southern and its employees and what is in the best interest of our suppliers and customers.