Enabling Our Business Through Technology
As an industry leader, we understand the importance of technology in enabling our process, associates, and connecting us with our partners. That's why we've created an IT team that focuses on delivering industry leading technology solutions that drive business results. Filled with a group of diverse technology professionals, this team operates as a partner to our business to deliver innovative technology solutions, provide superior service, and offers innovative technologies to drive our business. This dynamic group keeps the business running, and drives value for Southern Glazer's Wine & Spirits through cutting-edge technology.
When you join this team, you will become part of the SGWS and IT FAMILY focusing on delivering value every day as part of a collaborative and fast-paced team. You will also have the opportunity to continue to develop your technology and leadership skills and advance your career. After all, people working together to deliver value for our future are our greatest asset.
View Careers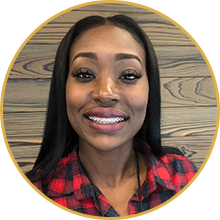 La'Quisha "Que" Butler
ETP Receptionist/Administrative Assistant
"My first day at work I was embraced and treated as FAMILY. It is a privilege to work for a company that values their employees, encourages career growth, and continues to execute change. In my role as the ETP Administrative Assistant/ Receptionist for the ETP department, what I enjoy most about my job is assisting with some of the onboarding process like getting new hires familiar with the 3200 office operations, which includes conference room locations, office guidelines, badge access, and parking passes. Here in the ETP department we work hard AND we have fun while doing it!"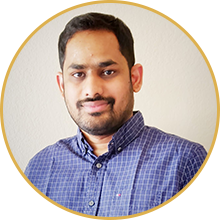 Ravi Addanki
Senior Application Developer - Salesforce, DevOps, ETL and SSO
"ETP leaders are dedicated, Intelligent and real motivators, and the leadership team overall is very innovative and supportive. The people here are very friendly with a family atmosphere with a great work-life balance. This is one of the best companies that I have worked for so far!"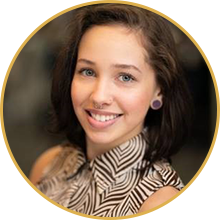 Nicole Jones
Mobile Application Developer
"As an entry-level application developer, I am more than grateful to have been given the opportunity to work in ETP alongside my incredible teammates on the custom development and tools team. With their help and support, my transition from college to a career in technology was exciting, fulfilling, and fun, rather than stressful. I genuinely feel like I'm treated as family here at SGWS and It feels great to be a part of such a hardworking and supportive IT organization."
Why Southern Glazer's Information Technology Employees Love Their Careers
Explore what it means to be part of SGWS with our "Day in the Life" video series. This time, we talk to some of our talented IT professionals.