Christina B. – Sales Manager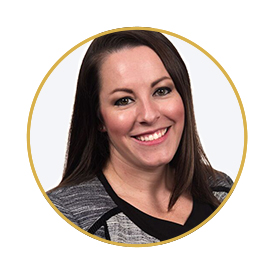 I was first drawn to Southern Glazer's Wine & Spirits because I saw the success of my friends who worked within the company. Plus, I wanted the opportunity to work with category-leading brands. Once I started my career here, I discovered a supportive, family atmosphere that recognizes hard work and really rewards your success. Now, I've been working with SGWS for 11 years, and still see my career here as being long and prosperous.
My job as a sales leader is to motivate, empower, and train my team to be the best sales team in the industry. I work with them to determine how they can put forward their best "self" in the market. My engagement with my sales team directly affects every customer's experience with our organization as the sales teams are the first point of contact that our customers encounter in the market. And my team is great. I'd describe them as passionate, smart, engaging, supportive, driven, and dynamic.
There is a family atmosphere here, and it feels like the owners truly care about their teams. SGWS invests in their employees by providing the best tools, resources, and educational opportunities in the industry. I actually completed my Master's in Business at the University of Florida in 2016 and, in 2017, I began participating in the SGWS Emerging Leadership Program.
Their investment in their people shows that SGWS has a continued desire to be best in class in the industry. It's part of why I stay at SGWS. Here, I feel like I am part of a dynamic and supportive family that will continue to invest in me as I wish to grow through the organization.