Bill J. – Business Intelligence Manager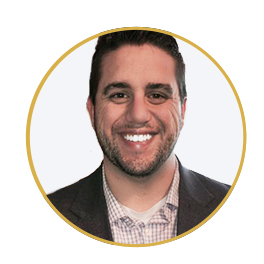 I first learned about Southern Glazer's Wine & Spirits because I had a family member who worked with legacy Glazer's in Missouri. He was the one who sold me on the company and the industry. Now? I couldn't be more proud to say that I work at SGWS. Why? Because the industry is fun. It's fun to sell, it's fun to be a part of, and it's fun to talk about.
I was recently promoted to Business Intelligence Manager for the state of Ohio. In this new role I am in constant communication between managers across the state, our suppliers, and my team to make sure we continue to be the distributor of choice for our customers. I help with everything from suggesting goals, creating programming, and tracking and forecasting our business. Everyone at SGWS brings something different to the table, and we all learn to work together for the benefit of the company as a whole.
Everyone on my team and beyond is dedicated to achieving the ultimate goal of remaining the top wine distributor in our area. This is a fun environment where everyone truly cares about the well-being of their co-workers. Every day is different. There is nothing monotonous about work at SGWS, and this bodes well for most people. Here, you "control your own destiny," and SGWS is soundly committed to providing the support and training to set you up for success in your career.
SGWS proves, time and time again, that their employees are their No. 1 asset. They are committed to being the top alcohol distributor in the nation and that shows. I hope to continue to grow and progress for SGWS. And with our nationwide structure, there will never be a shortage of future opportunities for employees.