At Southern Glazer's Wine and Spirits, we deliver good times — and Top Shelf Benefits to help you get more out of life.
Our premium benefits work to keep you healthy, protect you from the unexpected and help plan for the future. As a full-time employee, you can choose from a full menu that includes:
Comprehensive medical coverage
Life and accident (AD&D) insurance
A robust wellness program
Disability coverage
Dental and vision coverage
A 401(k) plan that lets you call the shots
Tax-saving Flexible Spending Accounts (FSAs)
Find a Healthy Mix
When it comes to health care, we've got you covered. We offer medical, dental and vision coverage to keep you and your family well from head to toe.
Medical
Southern Glazer's Wine and Spirits offers a choice of medical plans. All plans have a broad network of providers. Best of all, the company picks up a big part of the tab for coverage. All medical plans come with:
Free preventive care (in network)
Prescription drug benefits
Coverage for doctor's visits, hospital stays, labs and X-rays, urgent care and emergency room services
A tobacco-free discount (on your cost for coverage)
Dental
You have several dental plan options to meet your needs and suit your tastes. Our dental plans include:
Free in-network preventive care (such as cleanings and exams)
Coverage for basic and major services (such as fillings and bridges)
Orthodontia for children and adults
Vision
See what our vision plan has to offer. You get coverage for:
Routine eye exams
Contact lenses (instead of glasses)
Glasses (lenses and frames)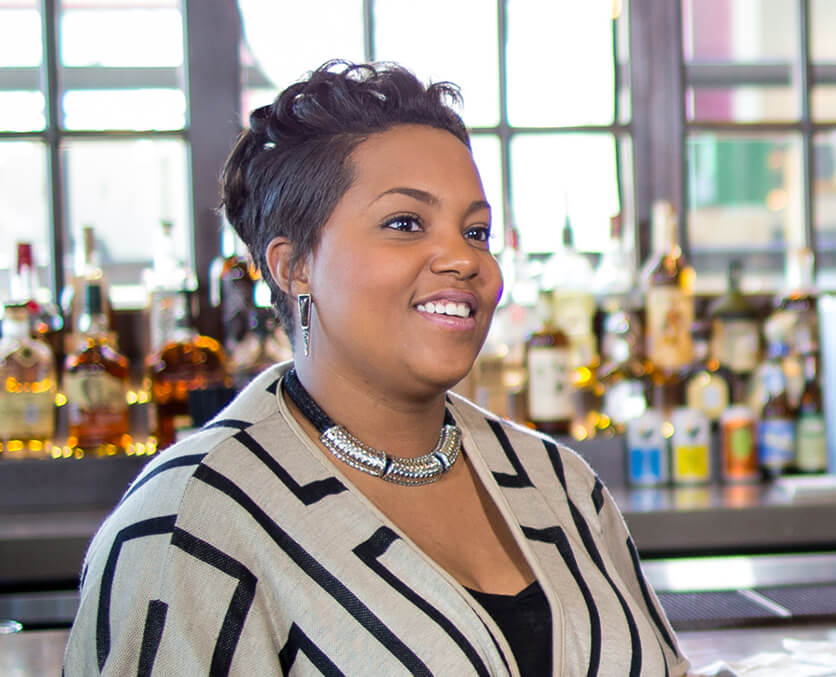 Raise the Bar on Your Health
Your Top Shelf Benefits include wellness programs to help you get and stay healthy — at discounted prices or even on the house. Get personalized advice from coaches to help you lose weight, boost your activity level, manage stress and improve your sleep. Plus, you can participate in challenges and earn incentives. It's just another way we offer hand-crafted benefits to fit your life and needs.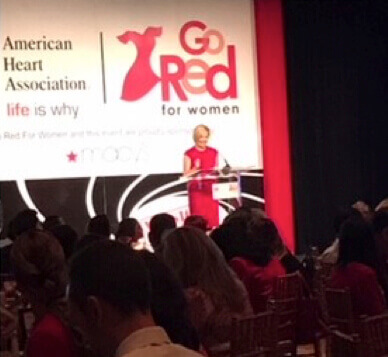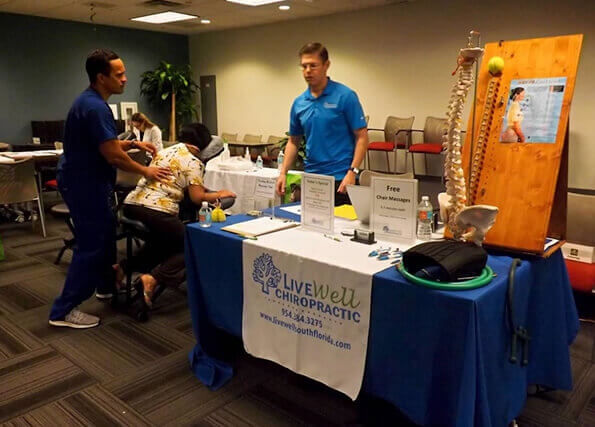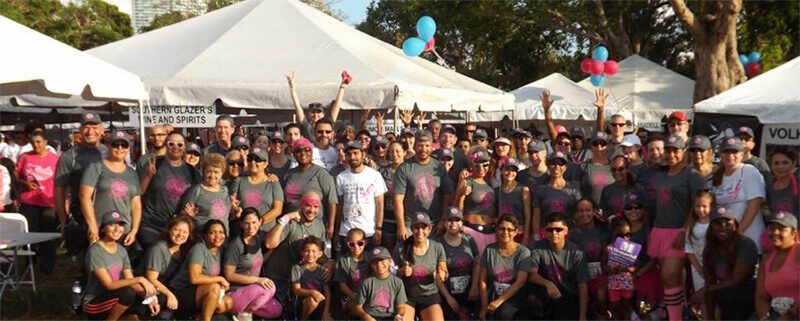 Fill up on Team Spirit
Throughout the year our employees come together for walks and health-related events that foster team spirit and promote a healthy lifestyle. We're very invested in the health and wellness of our employees and their families, which is why we continue to expand on our event offerings.
Lower Your Tax Tab
No one likes being stuck with a big bill. Flexible Spending Accounts (FSAs) help you save money on your out-of-pocket health care and dependent day care expenses. How? Because your paycheck contributions to an FSA come out before you pay taxes!
Health Care FSA
Use the money to pay for eligible out-of-pocket medical, dental or vision expenses, like deductibles and copays. If you don't use all of your contributions by the end of the year, a worry-free feature allows you to carry over a max amount into the next year.
Limited Purpose FSA
A Limited Purpose FSA is available if you have a Health Savings Account (HSA) outside of Southern Glazer's. You can use the Limited Purpose FSA for eligible dental and vision expenses, but not for medical expenses.
Dependent Care FSA
If you and your spouse work, a Dependent Care FSA can help you save money on eligible dependent care expenses. Use the money to pay for expenses such as a licensed day care, nursery school or after-school care.
Be Ready for Life's Twists
Here's the straight-up truth: sometimes life throws you curveballs. That's why Southern Glazer's Wine and Spirits offers life and accident (AD&D) insurance and disability benefits to protect your family.
Life and AD&D Insurance
Life insurance pays a benefit if you or a covered family member dies. Southern Glazer's Wine and Spirits pays 100% of the cost of Basic Life Insurance for you. You can also purchase additional coverage at affordable rates for yourself, your spouse/domestic partner and your children.
AD&D insurance pays a benefit if you die or suffer a serious injury due to a non-work accident. Southern Glazer's Wine and Spirits pays 100% of the cost of Basic AD&D Insurance for you. You can also purchase additional coverage for yourself and your spouse/domestic partner.
Disability Coverage
Disability benefits replace a portion of your pay if a non-work-related illness or injury prevents you from working for a long period of time. The company pays the full cost for Basic Short-Term Disability (STD) and Basic Long-Term Disability (LTD) coverage for each of our employees. You can also purchase Buy-Up STD and LTD for additional protection.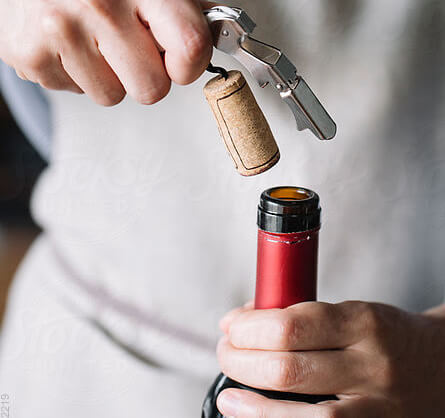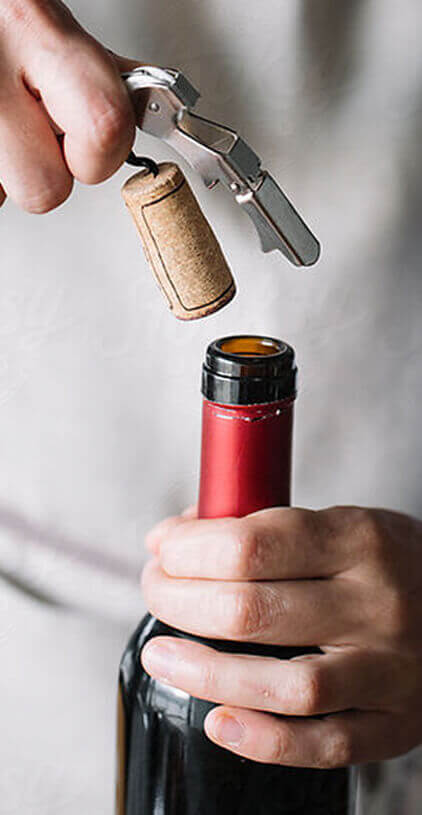 Toast to a Bright Future
Our industry-competitive 401(k) Plan serves up a great way to build income for your future.
You can:
Call the shots and decide how much you want to contribute to your 401(k) — you can begin contributing as soon as you come to work for us.
Raise a glass to the free money that the company match (100% of the first 2% you contribute) adds to your account after you've worked here for one year.
Enjoy 2-for-1 happy hour after you've worked here over 10 years. Your company match will double to 200% of the first 2% you contribute.
Mix it up for added growth with a variety of professionally managed investment options to choose from.
Rewarding Our Regulars
When you find a place that feels like home, you want to stay awhile. We're proud to say that many of our employees choose to spend their entire careers with us. That's a big deal to us, and it's why we reward our long-tenured employees.
After 10 years of service, the company 401(k) match doubles to 200% on the first 2% you contribute.
To top it off, we also serve up one of the best service recognition programs in the country.
Identity Statement
We are the world's preeminent distributor of beverage alcohol and proud to be a multi-generational, family-owned company.
Vision
To be the distributor of choice for our customers and suppliers through a diverse team of empowered industry leaders, while giving back to the communities we serve.
Culture
Building on our multigenerational heritage, team members think and act like owners while treating each other with respect, camaraderie and transparency. Integrity, intellect and ingenuity guide our decisions and our relationships with suppliers, customers and each other.
FAMILY Values
F –

Fulfill the potential of our suppliers and customers

A –

Aspire to excellence

M –

Mission and Vision driven

I –

Integrity and inclusiveness are our hallmarks

L –

Leadership in everything we do

Y –

You are critical to our success