Matthew S. – Sales Consultant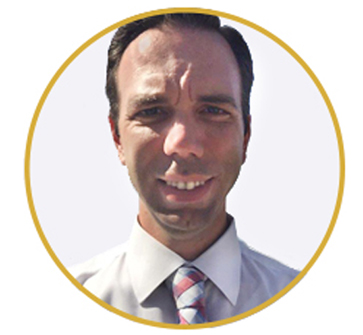 The best thing about working at Southern Glazer's Wine & Spirits is that I feel challenged each and every day. And because of the support and guidance of my colleagues and manager, success is always attainable. The challenge plus the ability to succeed make each day with SGWS so exciting and enjoyable.
I've been here for 11 years, and I've held my current position for the last eight years. The way I interact with my customers has a direct correlation on my success and that of SGWS. I'm a sales consultant who calls on liquor stores in my area. Each day, I am merchandising the brands I represent and consulting with store owners or managers, as well as educating them. My goal is to create a partnership within each account. It's my colleagues and managers who help me build that relationship.
The majority of my colleagues have many years in the industry. They are knowledgeable, professional, and well-versed in what they do. So together we are continually teaching and learning from one another. Every day we face new challenges together. I'm constantly being trained – from general wine and spirits knowledge to technological trends and updates to industry-recognized classes. Because of all of this, I feel I am with a company that makes growing their employees' capabilities a top priority.
There are several positive aspects of working with SGWS, including a strong sense of unity with my colleagues and recognition for great performances. There is also a strong focus on continuous training and development of each employee. Plus, transparency and open communication within the organization allows me to be a partner and consultant to my individual customers.
I truly feel it is the people that work at SGWS that define the class of company we are. I know that I always have the support and guidance of my fellow sales consultants and managers to be successful and to help me grow within the organization.