Join the Southern Glazer's Family in Southern Florida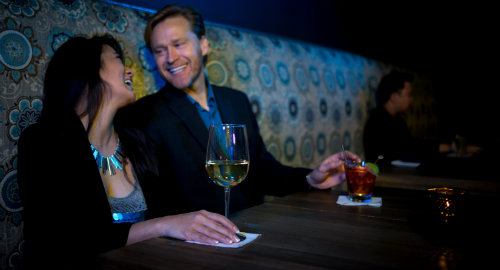 With over 40 years on the wine and spirits map, at Southern Glazer's we know all about growth. Through our world-class distribution, we aim to build world-class talent. Across the country, our sales team is putting its passion into our business with remarkable results. By cultivating and maintaining positive relationships with customers, our sales team is pushing Southern Glazer's to new heights. This is especially the case in our headquarters found in southern Florida, where our sales team is turning ambition into reality.
The Magic City
Why join Southern Glazer's in southern Florida? There's simply no region like it. The Magic City is home to over 5.5 million people throughout its metro area and features a diverse assortment of culture, entertainment, arts, sports and cuisine. It's a hub of old and new, serene and exciting.
With an annual average high temperature of 84 degrees Fahrenheit, outdoor activities have no stop date. Festivals like Calle Ocho and Carnaval Miami, in addition to a plethora of parks, recreation areas, beautiful beaches and live musical performances, make this city the perfect place to live if you love the outdoors.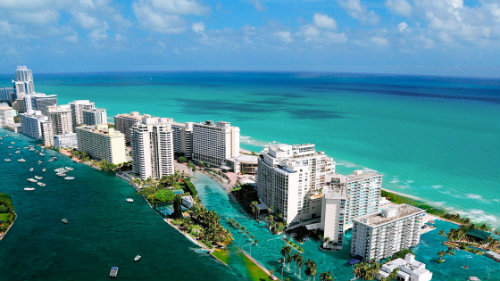 Curious about museums and the arts? Miami and Fort Lauderdale have an unmatched collection. Whether it's the Perez Art Museum Miami, the Miami Museum of Science, the NSU Art Museum Fort Lauderdale or Museum of Discovery and Science, the cities have something for everyone. And for serious art buffs, you'll get the chance to check out Art Basel Miami, known to many as the "Olympics of the art world."
Brightening the scene even further is a cuisine palette that's unlike any other in the country. With influences from Latin America and the Caribbean, South Florida has some of the best food in the country! Grab a Cubano in Little Havana or a delectable Dominican plantain dish, Mangú, in Little Santo Domingo. Do you enjoy fresh seafood? Fort Lauderdale is home to fresh seafood dishes served in gorgeous outdoor restaurants. Tie your napkin around your neck and prepare yourself for the most savory meals that can be found only in this area.
Art and food aren't the only unique attractions of this region. Southern Florida's nightlife is alive with local sports bars, relaxing wine bars, martini lounges and dance clubs, making it easy for you to find somewhere to loosen up your collar when you're not enjoying the many attractions the area has to offer.
In southern Florida, there's something for everyone: sun, diversity, art, outdoor recreation and food, just to mention a few. Come see for yourself!
Ready to take your sales career to the next level? Join Southern Glazer's in southern Florida to discover a location like no other and a career like no other. Apply today!