Chris B. – Senior Business Analyst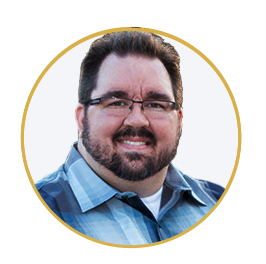 Working with Southern Glazer's Wine & Spirits is a lot of fun. The environment is always exciting and busy. What brought me here originally was opportunity, and I've had the chance to grow my career here. I've been working with SGWS for 15 years, with two years in my current role. I enjoy who I work with and the work pace keeps things interesting.
I started out my career in IT as a desk-side support technician. Then I had the opportunity to work at one of our state-of-the-art warehouses. There I learned what the operations side of the business was about. My next opportunity came when SWGS Arizona was approved to build a new facility. Being part of the planning, design and build processes was amazing. Now I am using division and IT knowledge to help our divisions continue their success.
Right now my job is to bridge the gap between IT and our divisions. When our divisions have an IT request, I make sure our IT staff fully understands what the request is and how the division expects it to work. Making sure IT has the right information and our divisions get what they need is part of how my job affects our customers. I take my role very seriously since it can affect not only customers but suppliers and divisions, too.
I've had tremendous opportunities at SGWS but it's not just my work that's been good. I've also worked with great team players who are always willing to help. Plus, this company is heavily involved in the communities we do business with.